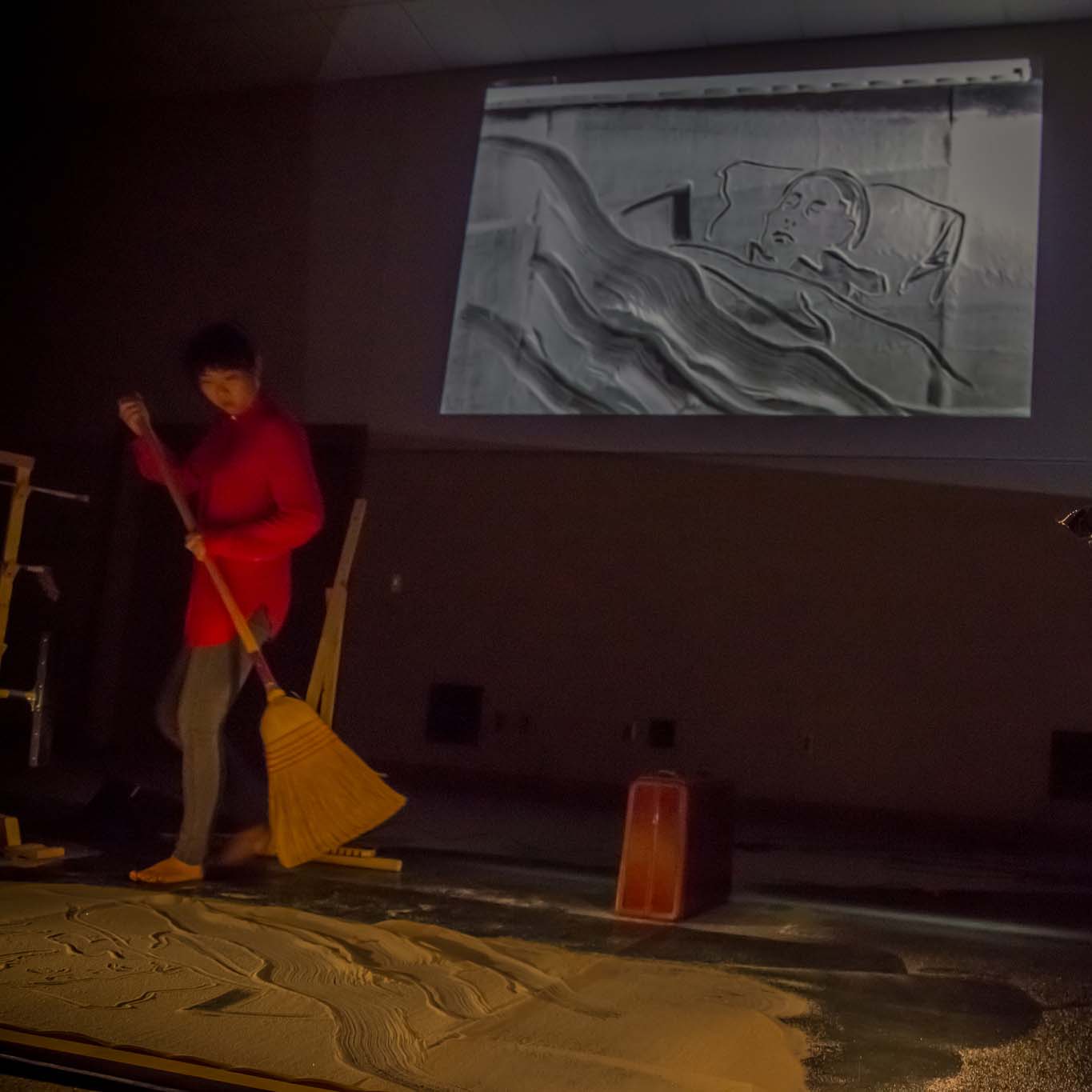 "I feel like it's wise for us to think not only about what our stories mean to ourselves, but also what our stories mean to other people. And, unfortunately, some of the same – for lack of a better word – technologies of racism are being recycled...and re-used to marginalize and hurt other communities."
– Nikiko Masumoto
"In my mind it's [the performance piece Bend] about places that are lost – which in some ways seems like the opposite of creative placemaking, but maybe not. … It's about questioning what is home … understanding how complicated that is especially when the place you called home doesn't want you any more or doesn't exist anymore…"
– Kimi Maeda
Kimi Maeda and Nikiko Masumoto, two multidisciplinary Japanese-American artists, discuss home, memory, and creating place in the context of erasure. Their work commemorates the imprisonment of Japanese-Americans by the US government during World War II, and intervenes – in intimate, personal, and collective ways – in the forgetting of this chapter of US history.
...
Born in the Central Valley of California, Nikiko Masumoto spent her childhood slurping over-ripe peaches on the Masumoto Family Farm (an 80-acre organic farm in Del Rey, CA). In 2007 she graduated UC Berkeley with a B.A. in Gender and Women's Studies. She completed a Master of Arts in Performance as Public Practice from UT Austin. Her area of research focused on the performance of memory and Japanese American history (specifically the movement for Redress). In June of 2011, she moved back to Del Rey into the house her grandparents built where she now lives with her partner, Nichola. While spending daylight hours in the fields and working the land, she also continues to develop arts and community work, serving on several arts organizations' board of directors. Most recently, she co-founded the Yonsei Memory Project which uses arts-based inquiry to facilitate inter-generational memory building and healing.
Kimi Maeda is a theatre artist based in South Carolina. Her ephemera trilogy, a collection of sand drawing and shadow performances that deal with memory, home, and trans-cultural identity, was nominated for a Drama Desk Award in 2017. Maeda received a Creative Artists Exchange Fellowship from the Japan-US Friendship Commission in 2017. She was selected by Ford Foundation Just Films to participate in Open Immersion Lab in Toronto in 2017. She was the recipient of the 2015 Jasper Magazine Visual Artist of the Year Award, the 2005 Rose Brand Award in Scenic Design from USITT.
...
This episode of Creating place features interviews with Nikiko Masumoto and Kimi Maeda, conducted, recorded, and edited by Bonnie Gabel with additional support from Hannah Pepper-Cunningham. Music and Soundscaping by free feral. The project is supervised by Nicole Gurgel-Seefeldt. Funding for Creating Place: The Art of Equitable Community Building comes from the National Endowment for the Arts' Our Town program.
Sound Credits: